Discover more from The David Charles Newsletter
Every Friday, I'll send you one original 800-3000 word story to help you make a little more sense of the world. Welcome!
Impossible Lives: Without money / Without passports / Without Google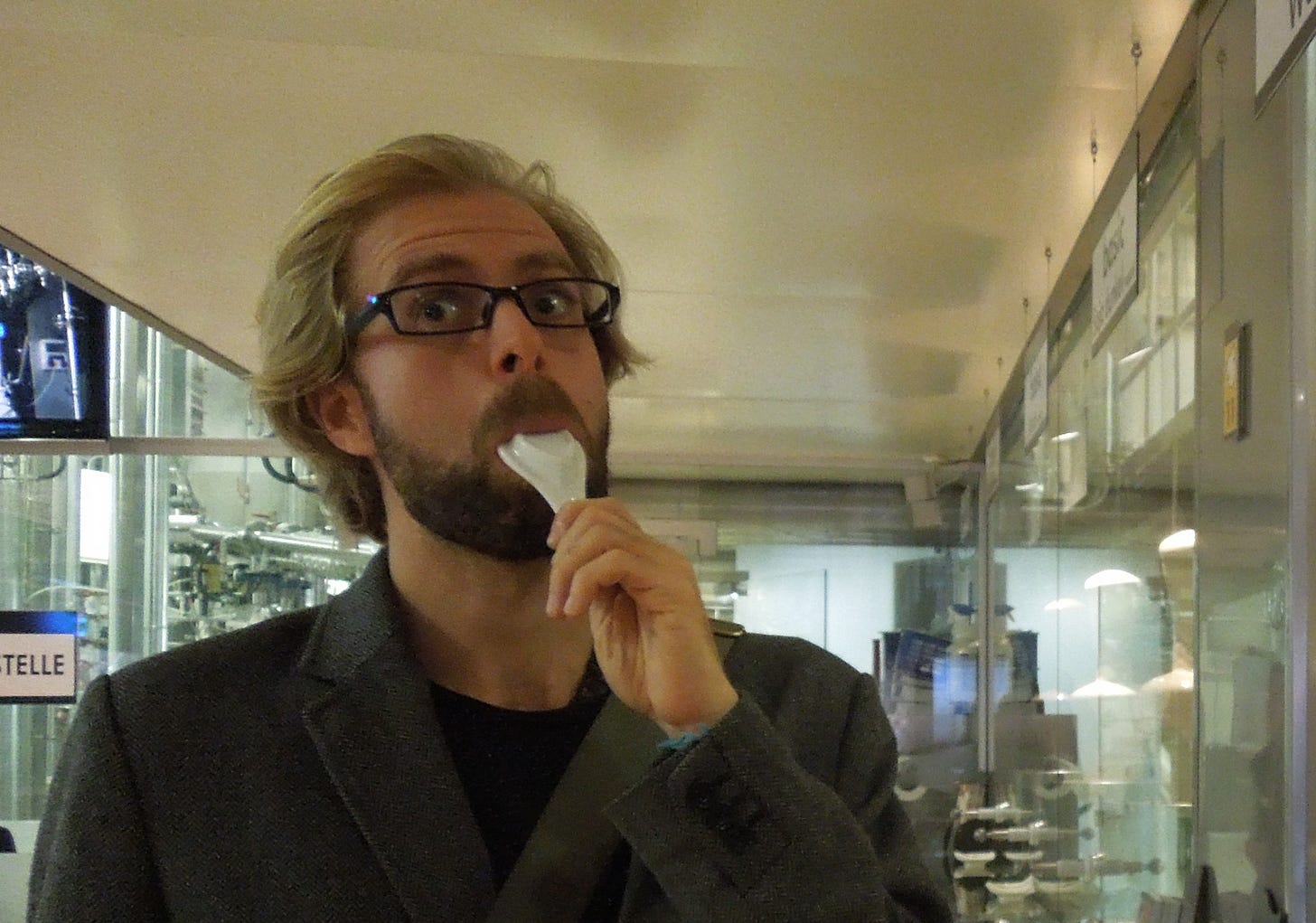 This month's (late) missive is on the theme of impossible lives. Imagine living your life without money, without a passport or - most unthinkable of all - without Google.
Without Money
Elf Pavlik has lived for the past five years without money. This is almost unimaginable for most people (me included). Luckily Elf explains himself in this interview with Christian Payne, AKA Documentally.

Do you ever get hungry? Have you got ill in the last five years and needed medicine? What about your love life?

"We keep assuming that in thirty years it will still be common practice for people to use money and have nationality. I take a different approach..."
Without Passports
Elf also lives without a passport. Other people living without passports (nice link) are the migrants in Calais.

Starting on Wednesday the 12th of November, there will be a mini-festival of films, concerts, talks and a football tournament in Calais. The festival is in fraternity with the couple of thousand people who are suffering winter there for no better reason than they have been deemed "illegal".

Read the full programme here (in French).

I'm hoping to be there, so get in touch (just reply to this email) if you're interested in coming along and we'll make a road trip.
Without Google
The reason this letter is so late is because I spent the last two weeks in Graz, Austria, writing for the Elevate Festival. Elevate is a creative mash up of politics, technology, rave, conceptual art and chocolate. I wrote about 35,000 words, which I'm currently distilling into a short book. You can still get last year's book here, £4 for a paperback or Pay What You Want for the ebook.

One of the most interesting talks was given (via videostream) by Shoshana Zuboff about the very dark economic, social and political implications of the "new business logic" pioneered by Google.

"If the people are not Google's customers and they are not Google's employees, then what does Google need people for? Only one thing: data."

You can read a brief summary of the talk on my blog, or you can read a much fuller exploration of her ideas in the Frankfurter Allgemeine Zeitung (in English). Or you can read The Circle by Dave Eggers, a novel that tap-dances around the same dystopian vision of the future.

But can we even still call it a future?
That's it from me. Thanks for reading and listening and generally being empathetic human beings. You can reply from this email if you have anything to say, suggest or support.

Tweet, share, forward - the rallying cry of the internet activist generation!

See you in a month or so.

dc